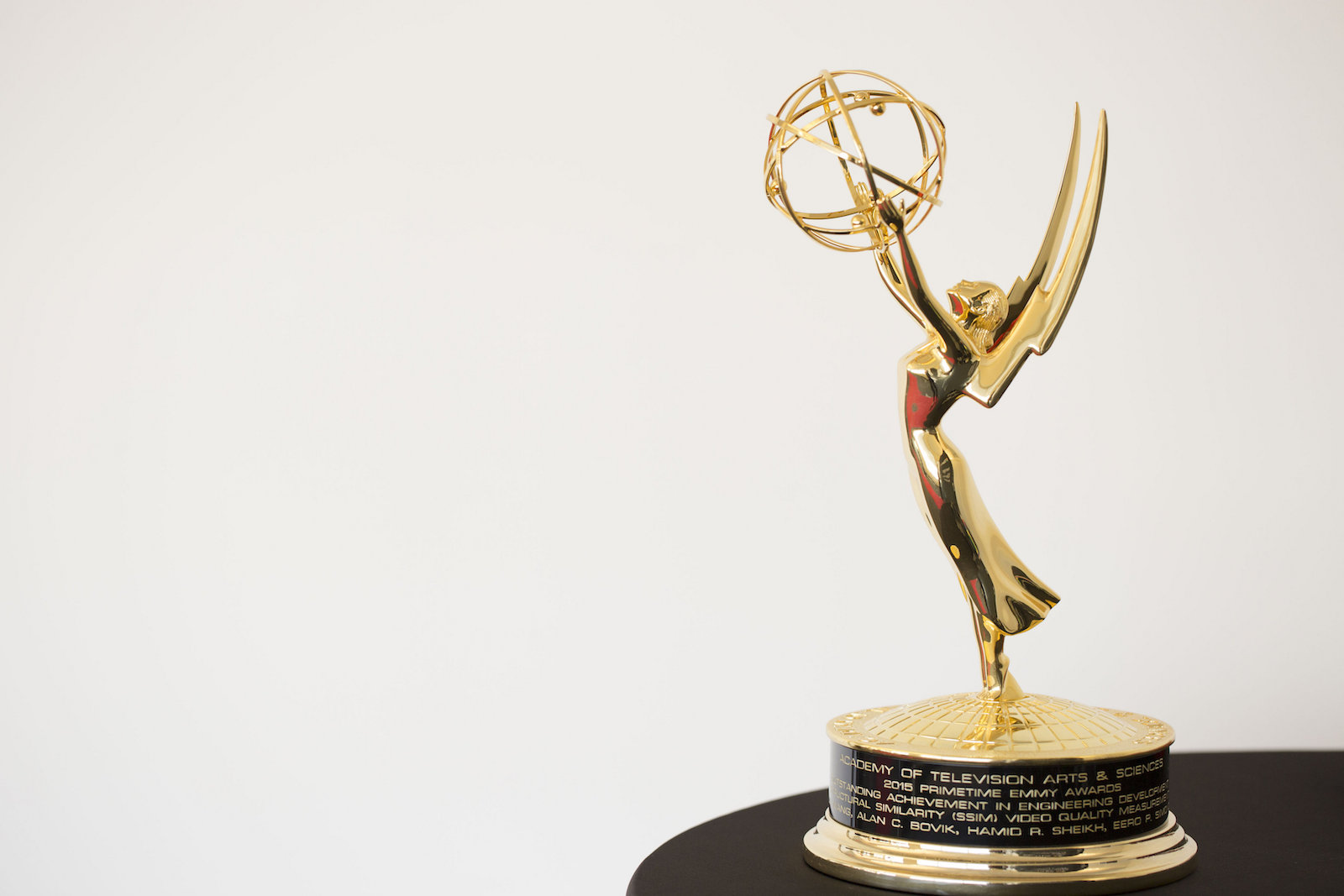 For the second time in six years, an Emmy Award for groundbreaking work in television video quality has been awarded to the SSIMWAVE team. SSIMWAVE is being honored with a Technology & Engineering Emmy Award by the National Academy of Television Arts & Sciences for work in 'Development of Perceptual Metrics for Video Encoding Optimisation'. In 2015 Dr. Zhou Wang, chief science officer and co-founder of SSIMWAVE, was presented with an Engineering Emmy Award by the Television Academy for his role in inventing the Structural Similarity (SSIM) video quality measurement model.
SSIMWAVE has 18 patents in the sphere of video quality, including for optimisation, and its solutions are improving the viewer experience for more than 130 million subscribers around the world. The company is also partnering with top SVODs to help them create best encodes for their content libraries. SSIMWAVE's SSIMPLUS incorporates characteristics of the human visual system and produces an objective score for any video across networks and devices. SSIMPLUS's significant advances over other video quality measurement approaches enable solutions to some of the most pressing industry needs, including reduction of costs and improvement of viewer satisfaction. Advances include:
The ability uniquely to dial viewer experience on demand and deliver it consistently across VOD libraries.
Viewer scores that correlate most accurately with subjective assessments of video quality, and that provide a complete understanding of viewer experiences from content creation to playback, with or without the need of a reference.
Viewer adaptive scores that support various stages of video workflows.
Support for all media delivery workflows, all content formats and all content types.    
The Emmy award-winning SSIMPLUS metric is the engine inside SSIMWAVE's new optimisation solution, Video Quality Dial, that enables video providers to achieve multi-million-dollar savings in delivery costs per year while delivering 'just right' levels of video quality across entire VOD asset libraries. The SSIMPLUS Video Quality Dial is a software application that allows video providers total control over the viewer experience, consistent delivery  for any type of VOD video content, and optimisation of the bitrates of every encode and every title. Compatible with all cloud-based encoding systems, the new solution can enable bitrate reductions of up to 50% while allowing providers to deliver the viewer experience of choice to satisfy their viewers.
"In just the few years since Dr. Wang was awarded an Emmy Award for SSIM, the team behind SSIMPLUS and now our Video Quality Dial has significantly advanced the science of video quality measurement, and encoding optimisation," said Dr. Rehman. "All of us at SSIMWAVE are honored that the broadcasters, programmers, cable operators and other members of the National Academy's Technology & Engineering Achievement Committee have recognised the engineering creativity and impact of our efforts to help the industry optimise bitrates, reduce delivery costs and improve viewer experiences."
The 2020 award is scheduled to be presented at the 72nd annual Technology & Engineering Emmy Awards Ceremony, which is expected to be a virtual event held on Sunday 10 October, in partnership with the NAB Show.
Company Name: